Current Proposal Image
955 Timmins Street as amended October 2021 from 229 Units to 219 Units
About
This page has all the resources required for you to understand the proposed development at 955 Timmins Street.
The amended development plans submitted with the application now propose the following:
One 4-storey apartment building (Phase 1)
One 5-storey apartment building (Phase 2)
71 townhouse units (Phase 2)
The development plans are proposing 71 townhouse units and 148 apartment units (split between two apartment buildings) 219 units over 2 phases of development.
Amendments in October 2021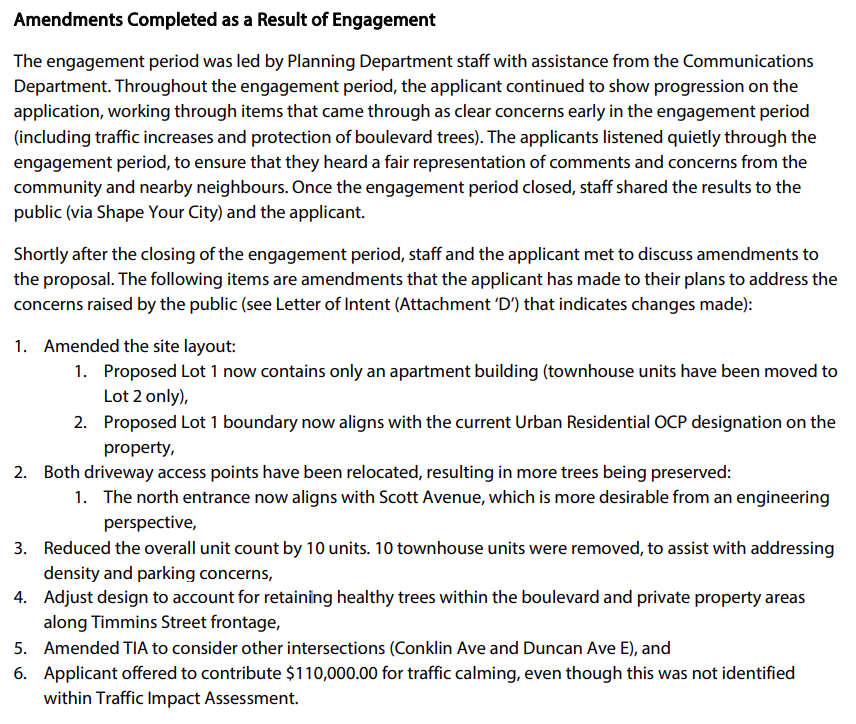 Evolution of 955 Timmins Street Proposal (2017-2021)
Below is three images each showing the progression of this development from the 123 units in 2017 to 219 Units in 2021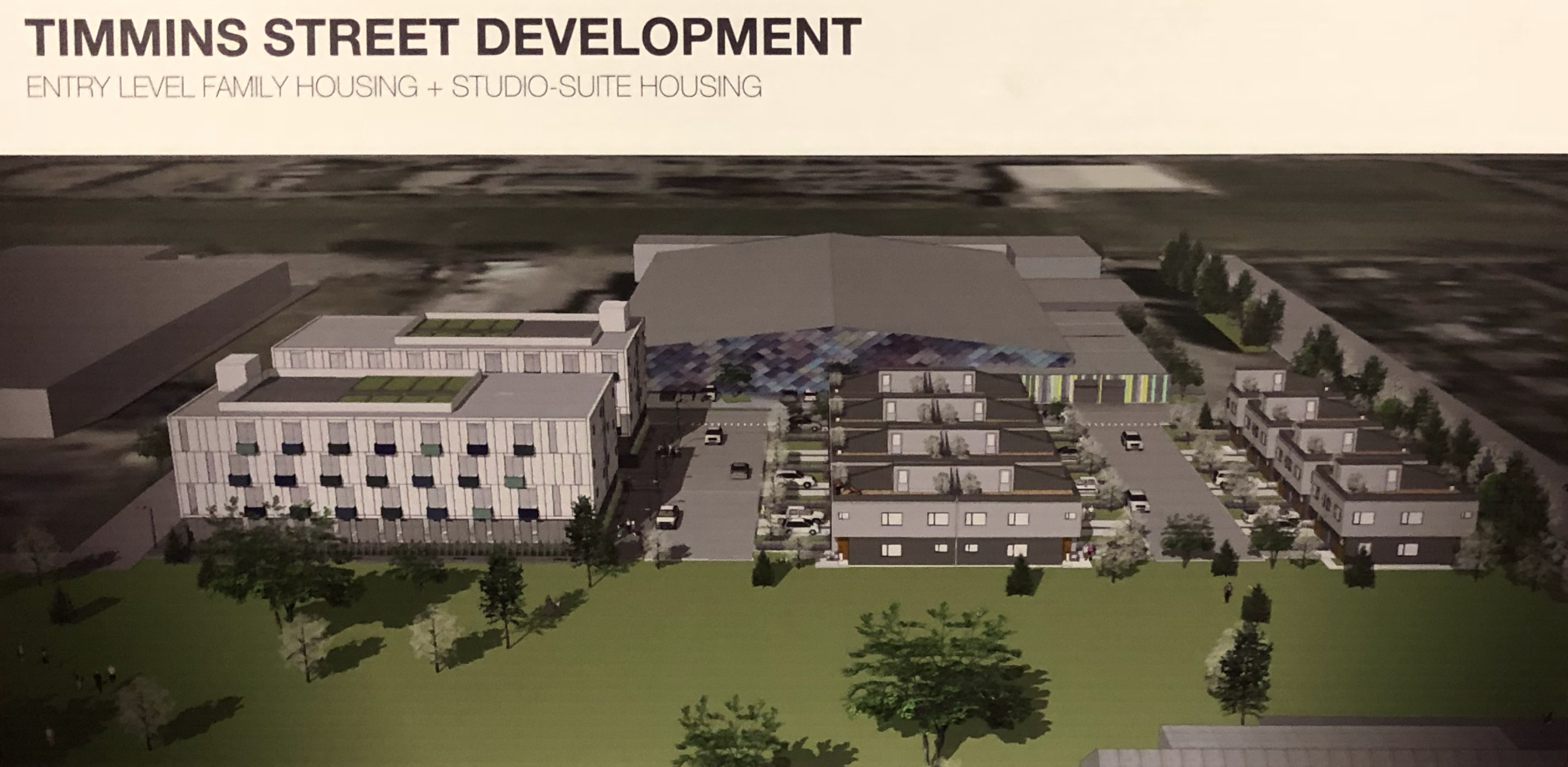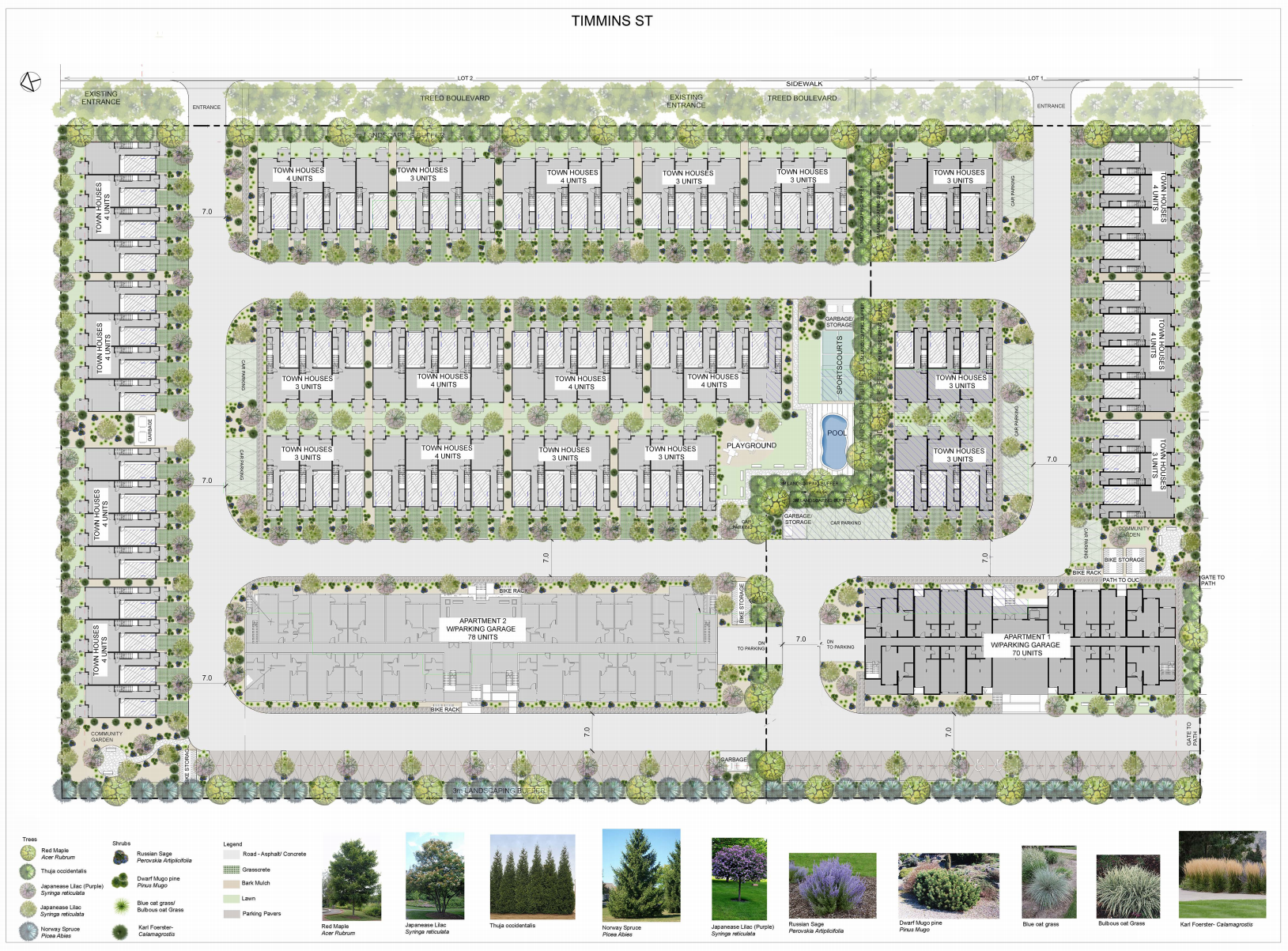 Original Development Goals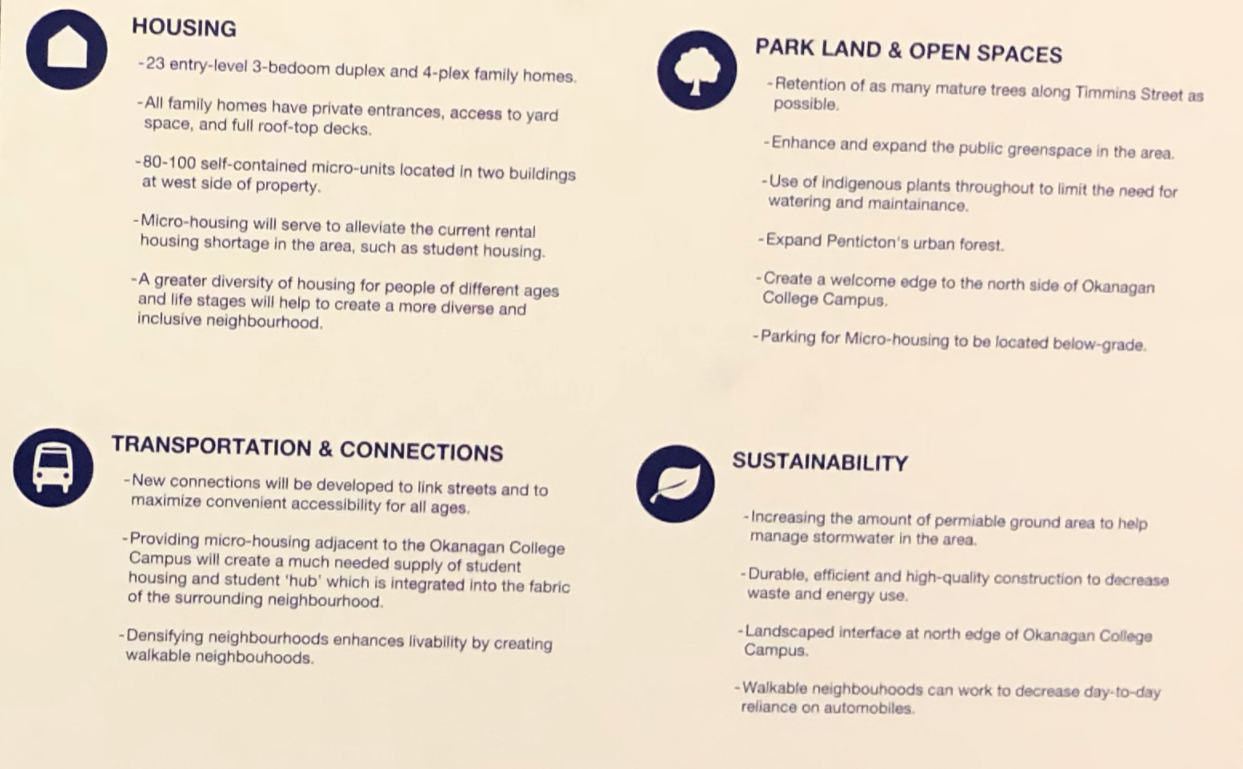 Housing
23 entry-level 3-bedroom duplex and 4-plex family homes.
All family homes have private entraces, access to yard space, and full roof-top decks.
80-100 self-contained micro-units located in two buildings at west side of property.
Micro-housing will serve to alleviate the current rental housing shortage in the area, such as student housing.
A greater diversity of housing for people of different ages and life stages will help to create a more diverse and inclusive neighbourhood.
Park Land and Open Spaces
Retention of as many mature trees along Timmins Street as possible.
Enhance and expand the public greenspace in the area.
Use of Indigenous plants throughout to limit the need for watering maintainance.
Expand Penticton's urban forest
Create a welcome edge to the north side of Okanagan College Campus
Parking for Micro-housing to be located below-grade.
Transportation and Connections
New connections will be developed to link streets and to maximize convenient accessibility for all ages
Providing micro-housing adjacent to the Okanagan College Campus will create a much needed supply of student housing and student 'hub' which is integrated into the fabric of the surrounding neighbourhood.
Densifying neighbourhoodsenhances livability by creating walkable neighbourhoods.
Sustainability
Increasing the amount of permiable ground area to help manage stormwater in the area.
Durable, efficient, and high-quality construction to decrease waste and energy use.
Landscaped interface at north edge of Okanagan Collect Campus
Walkable neighbourhoods can work to decrease day-to-day reliance on automobiles
Original Proposal (Nov 2017)
23 Entry level 3-bedroom family homes
80-100 Micro-suite units
Majority of parking below grade level
Maximum retention of mature trees
Landscaped interface to north side of park area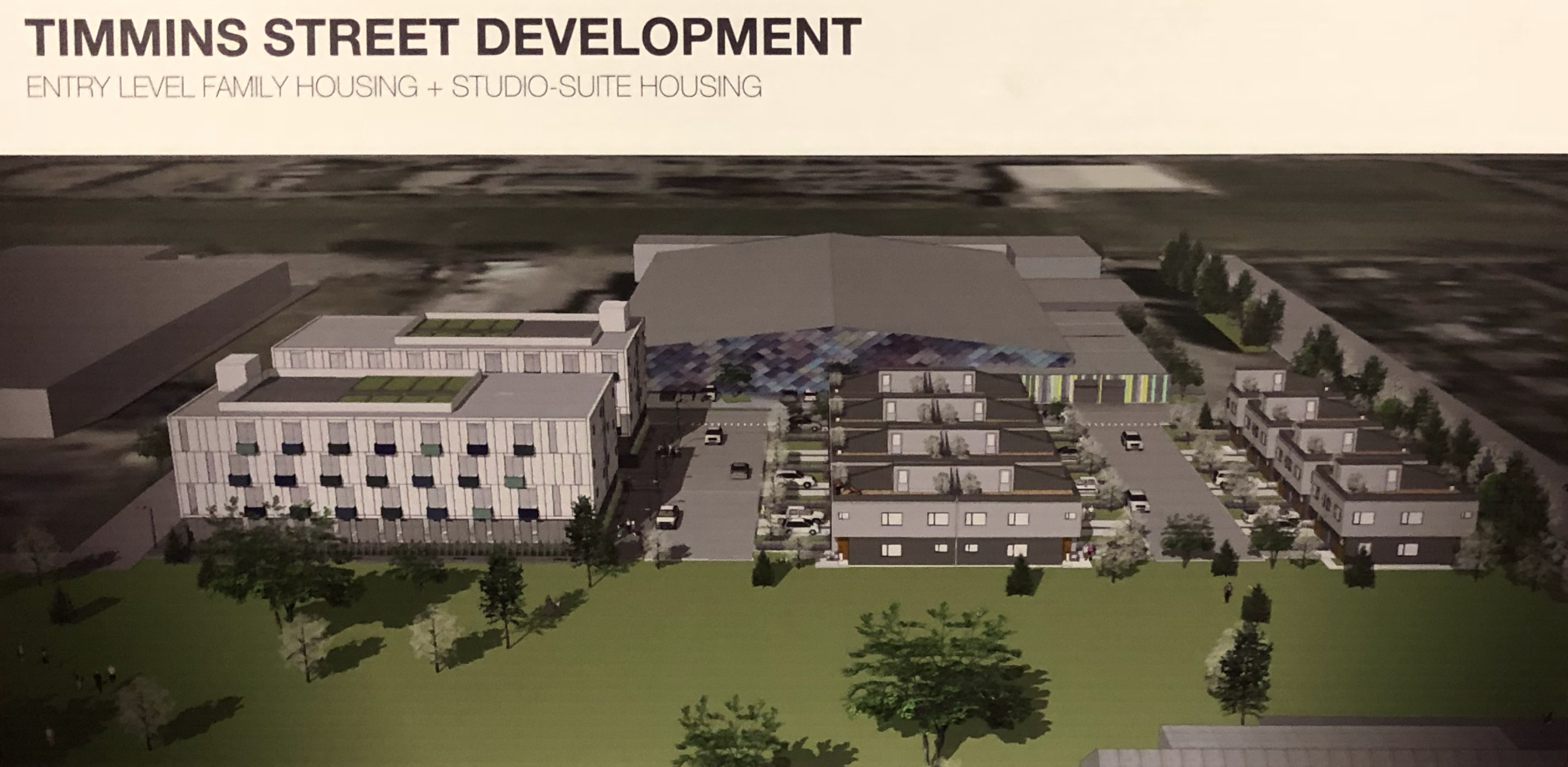 Proposal Returns in 2021
Second Proposal (July 2021 STALE)
81 townhouse units
Two 5-storey apartment buildings
4 Phases of construction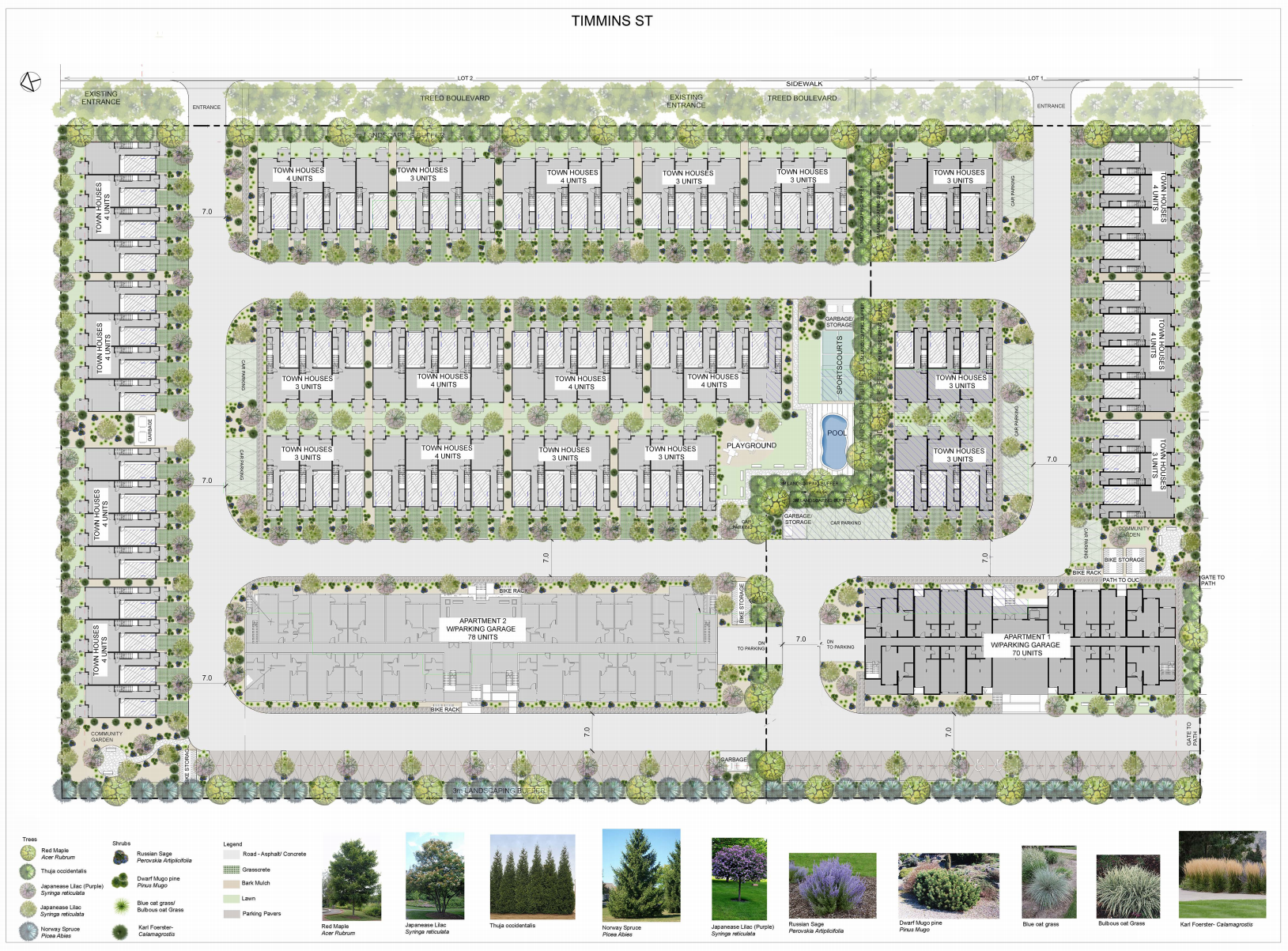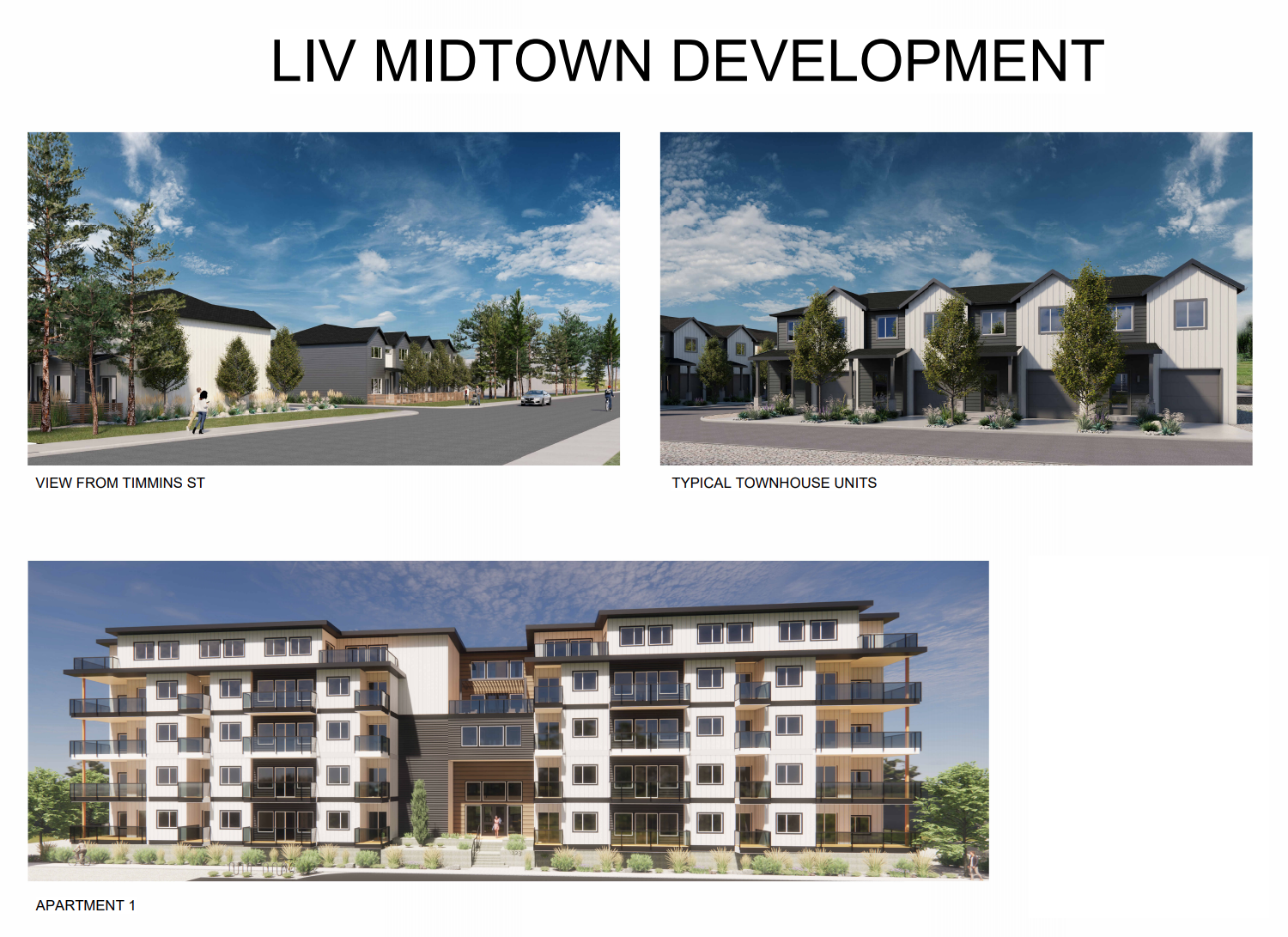 Second Proposal Amendments (October 2021 LIVE)
4-storey apartment building (Phase 1)
5-storey apartment building (Phase 2)
71 townhouse units (Phase 2)
2 Phases of construction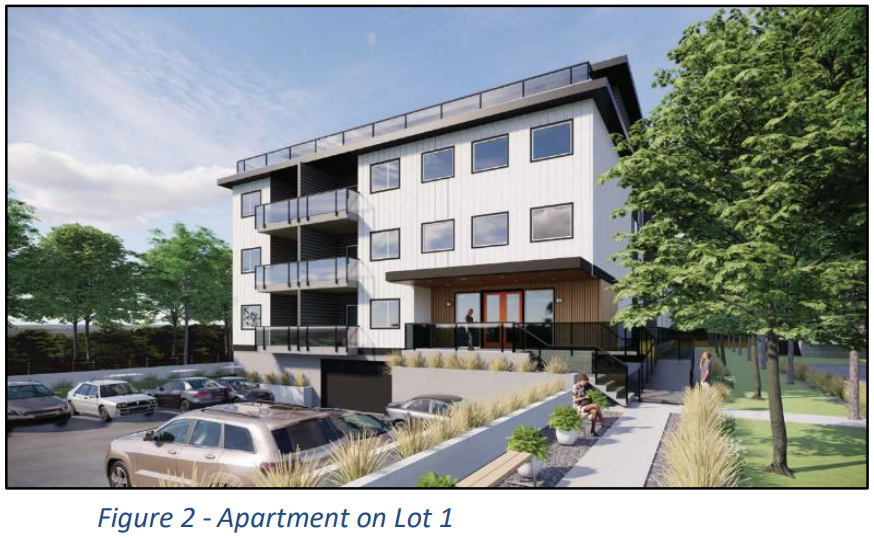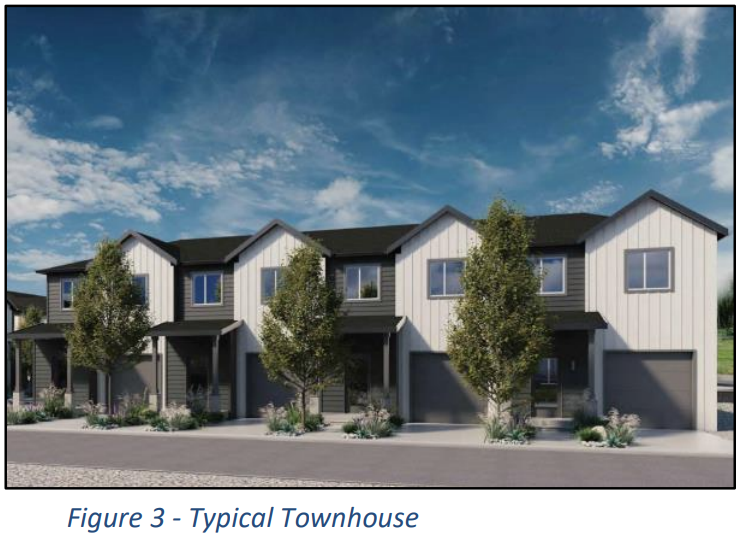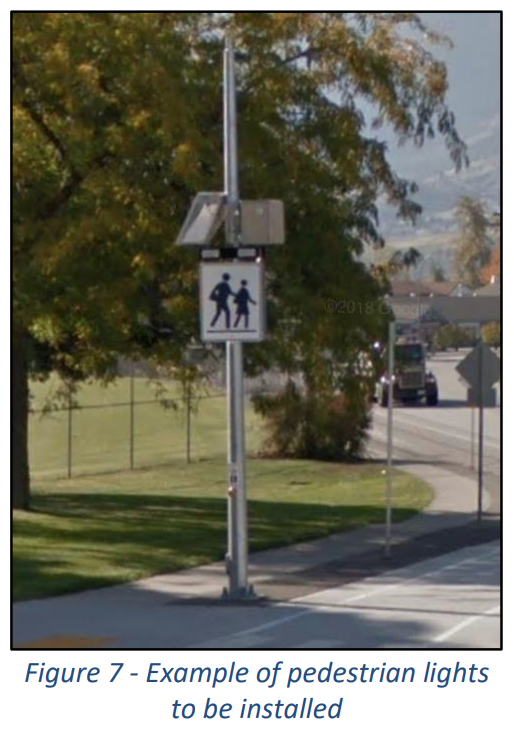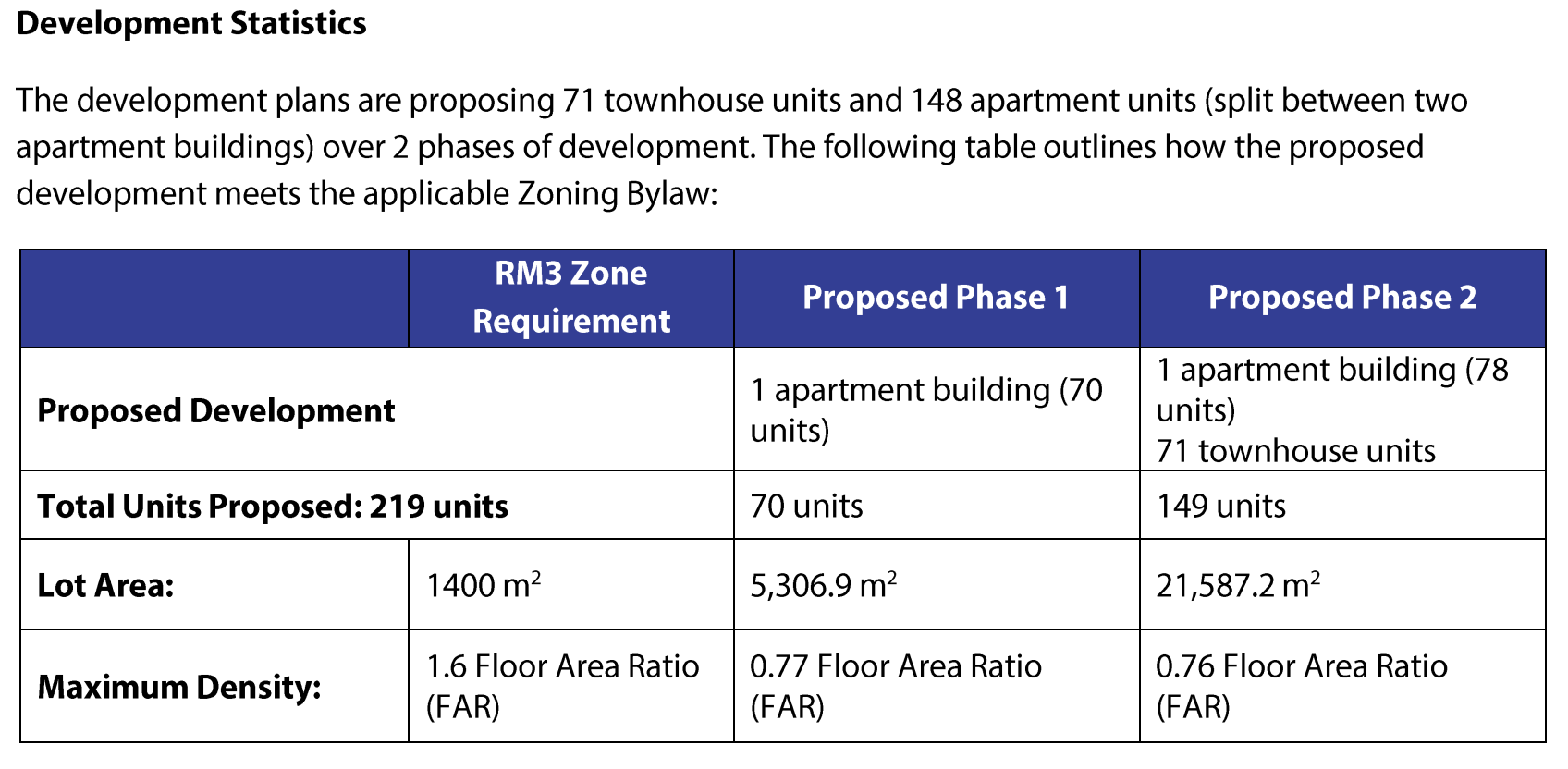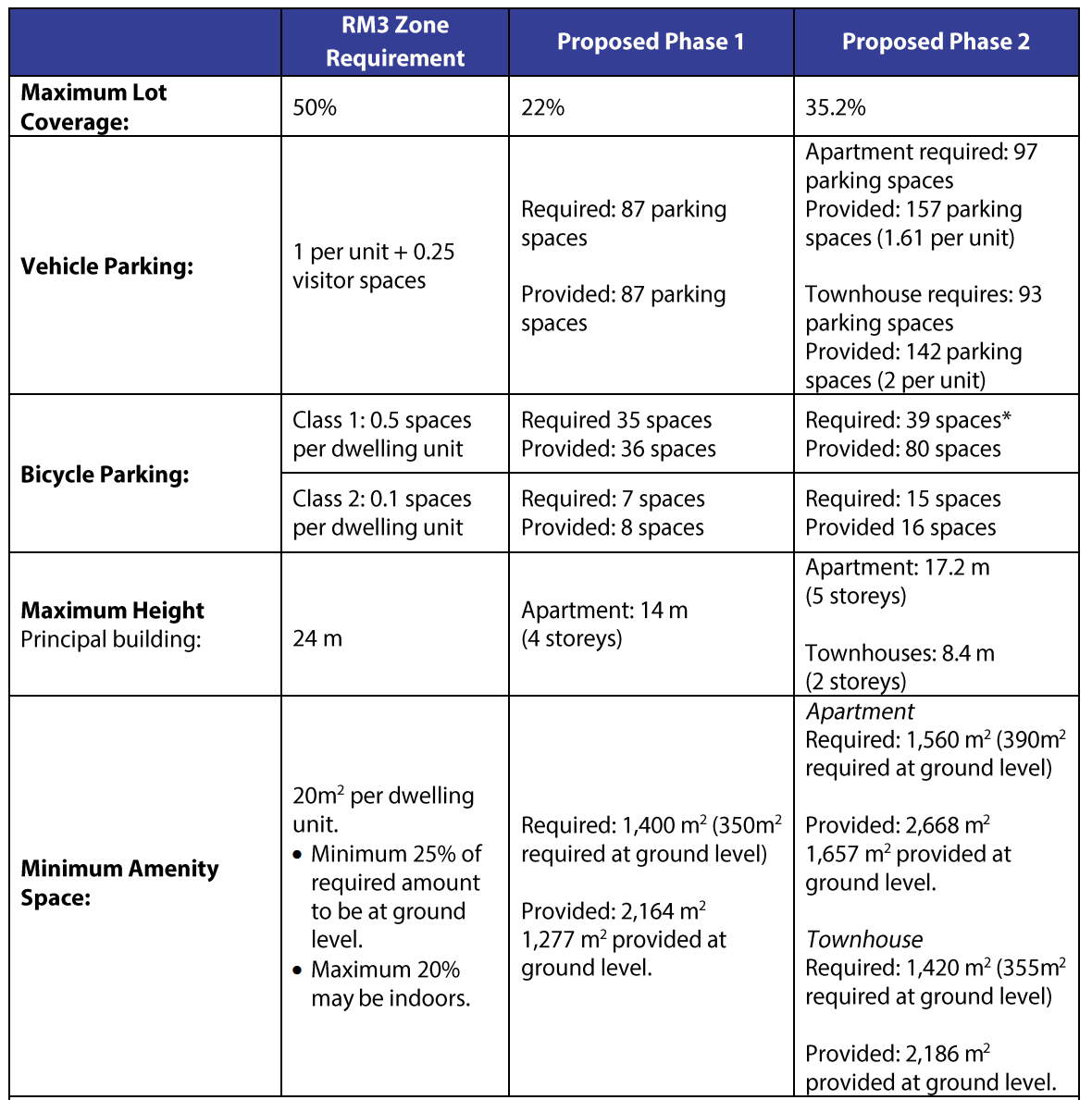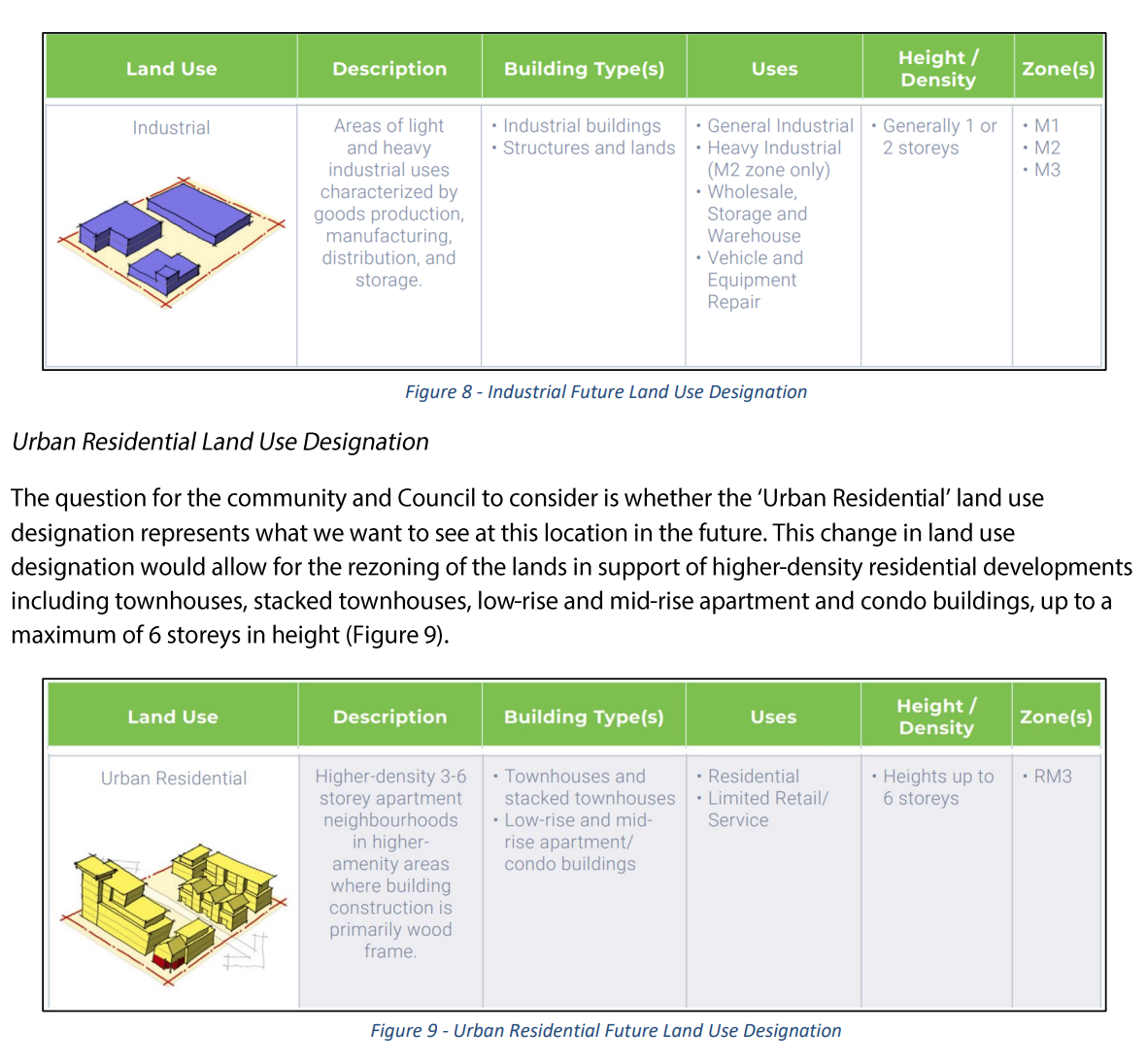 Submitted in July 2021 (September 2021 STALE)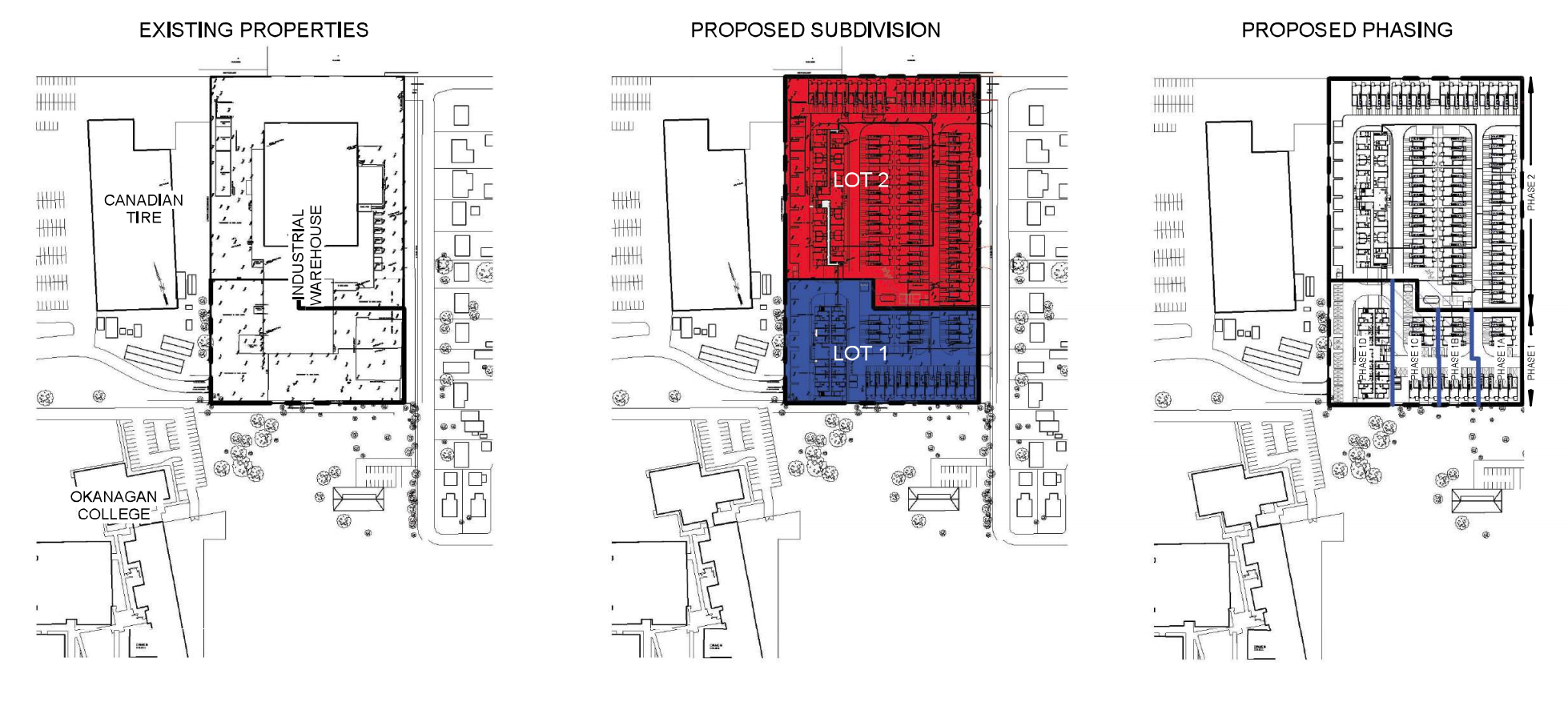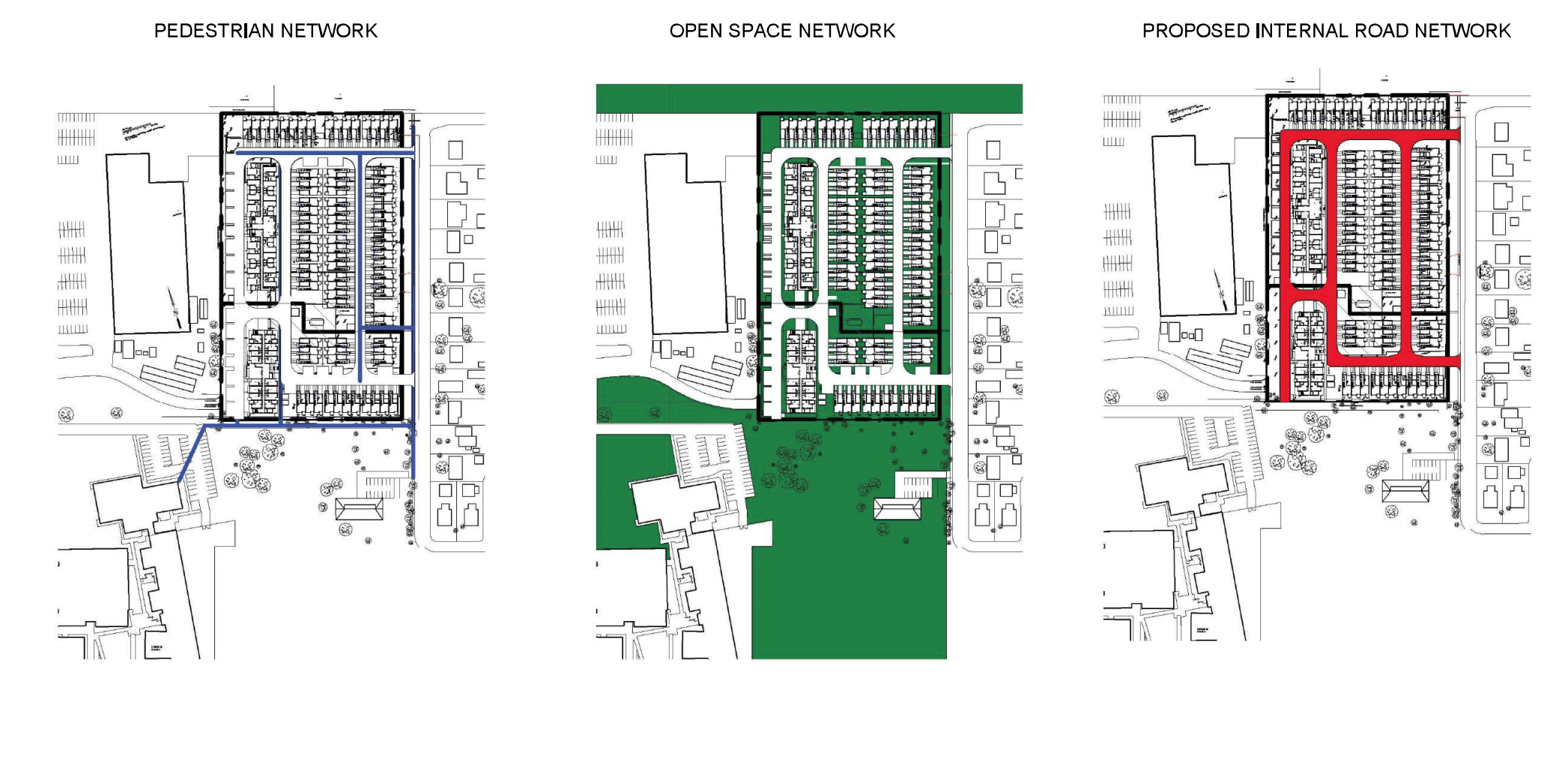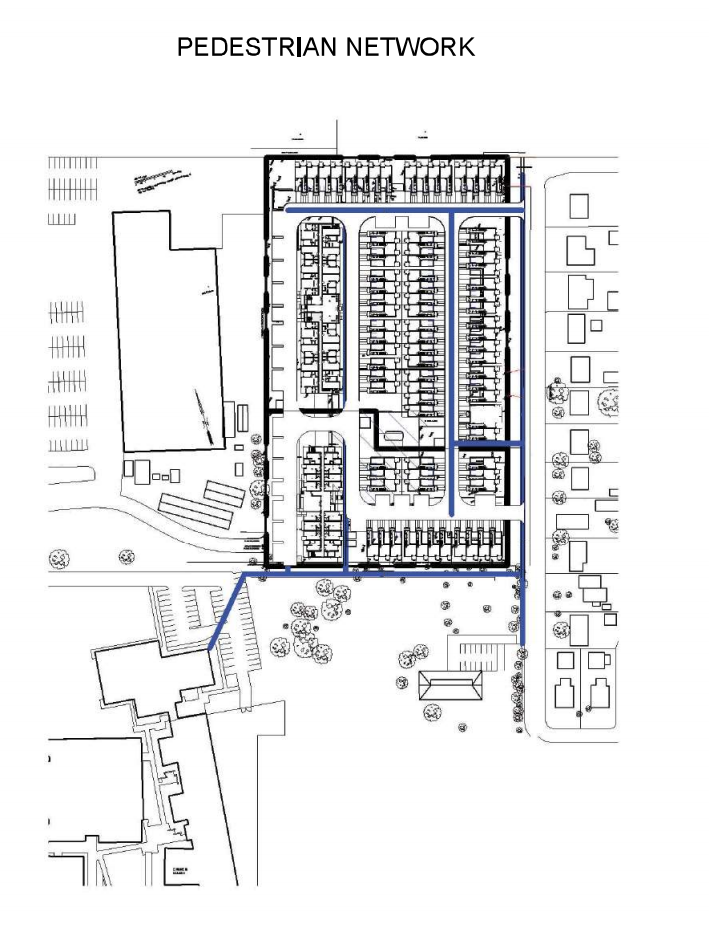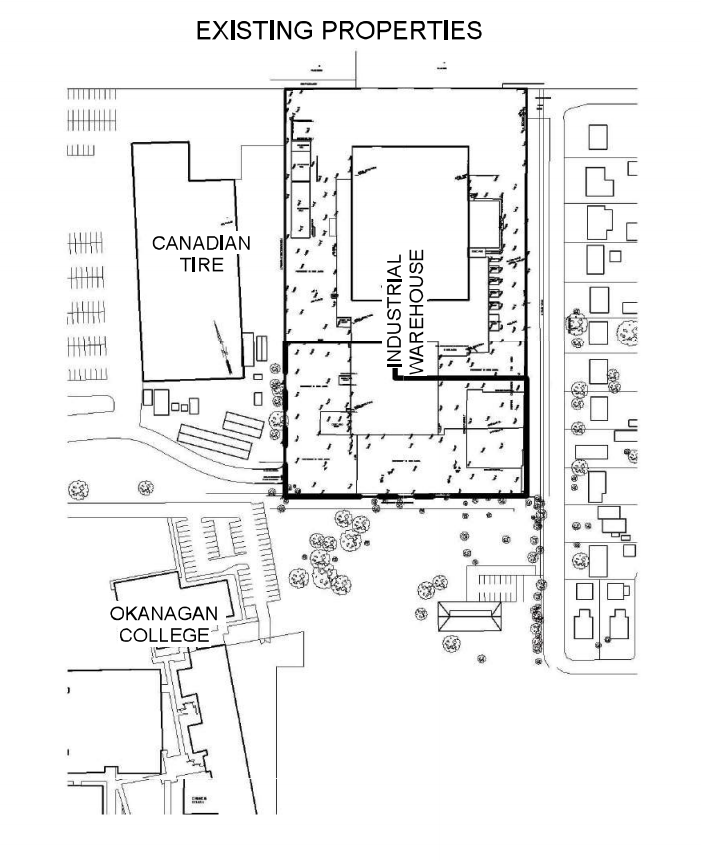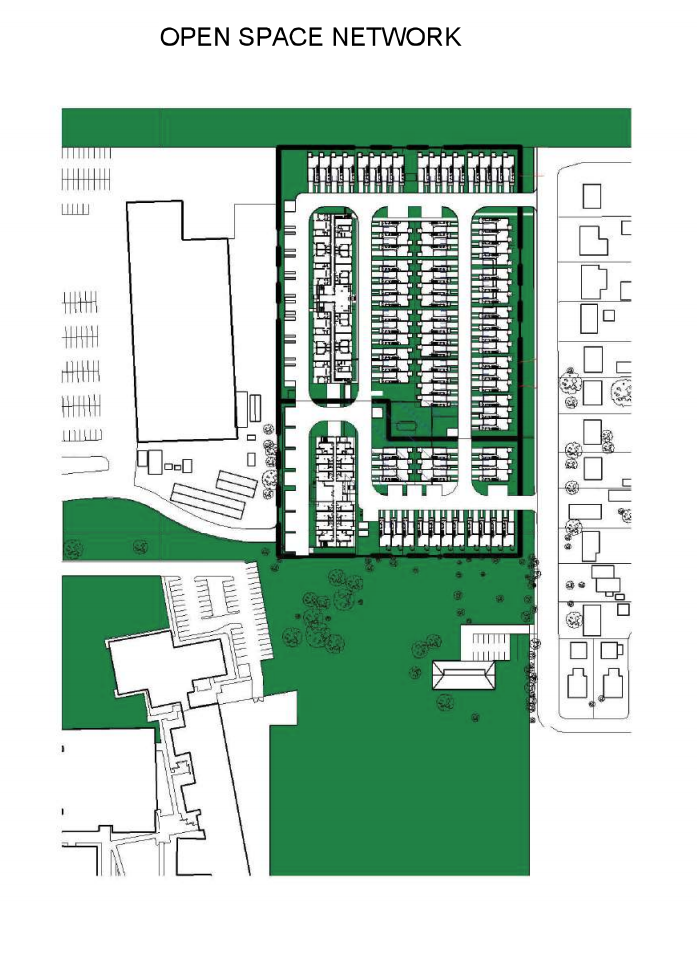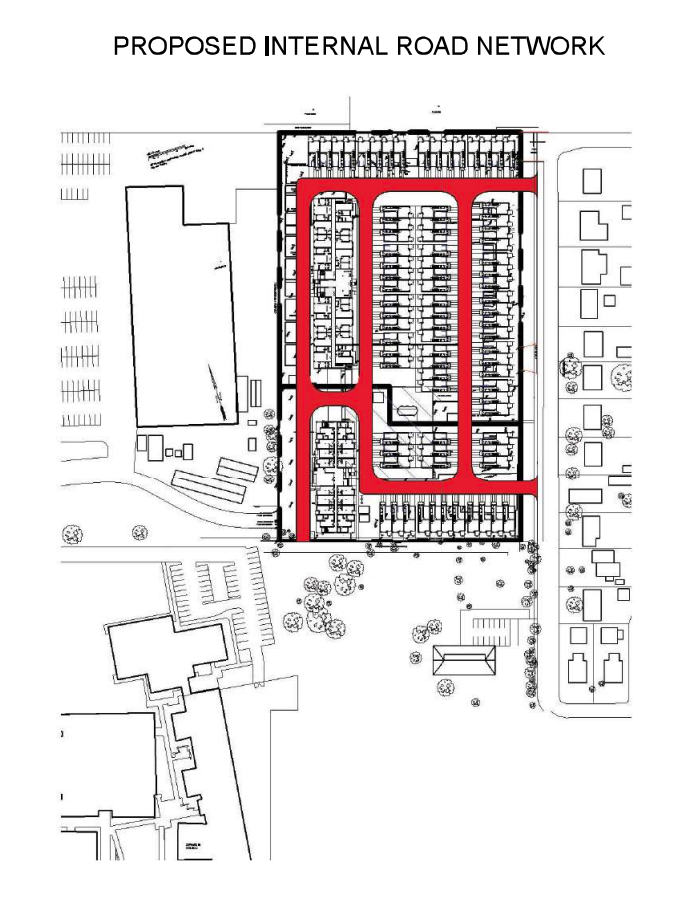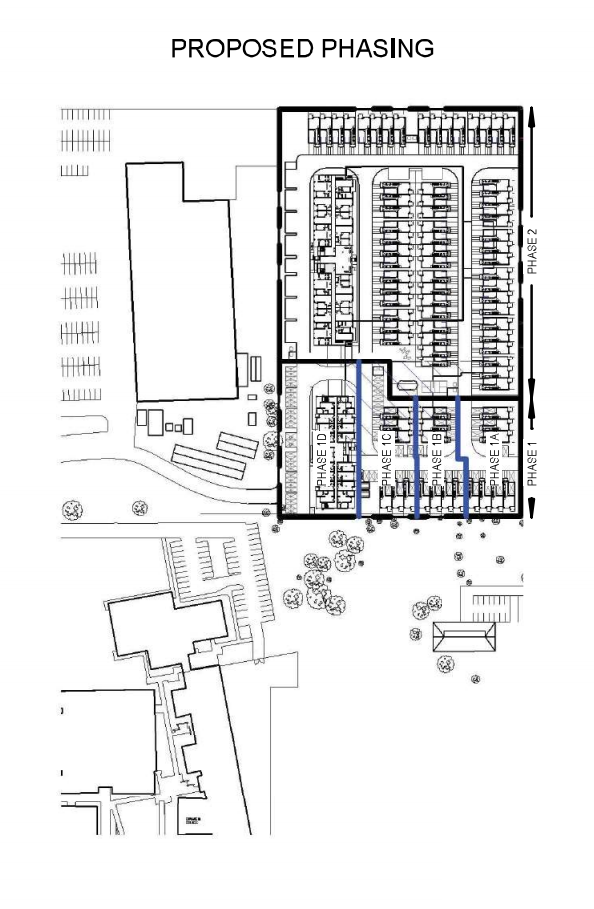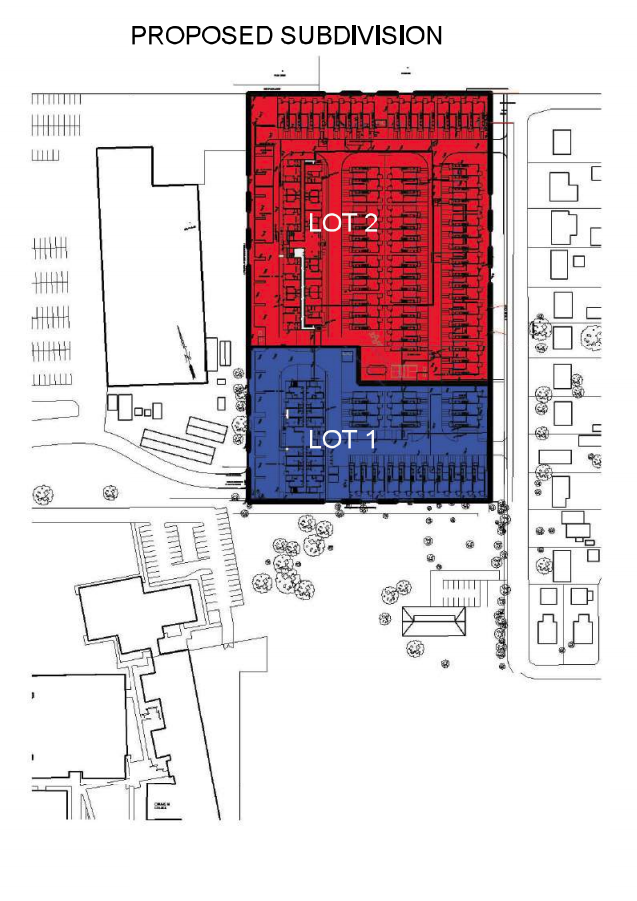 Previous Development Proposal (Nov 2017)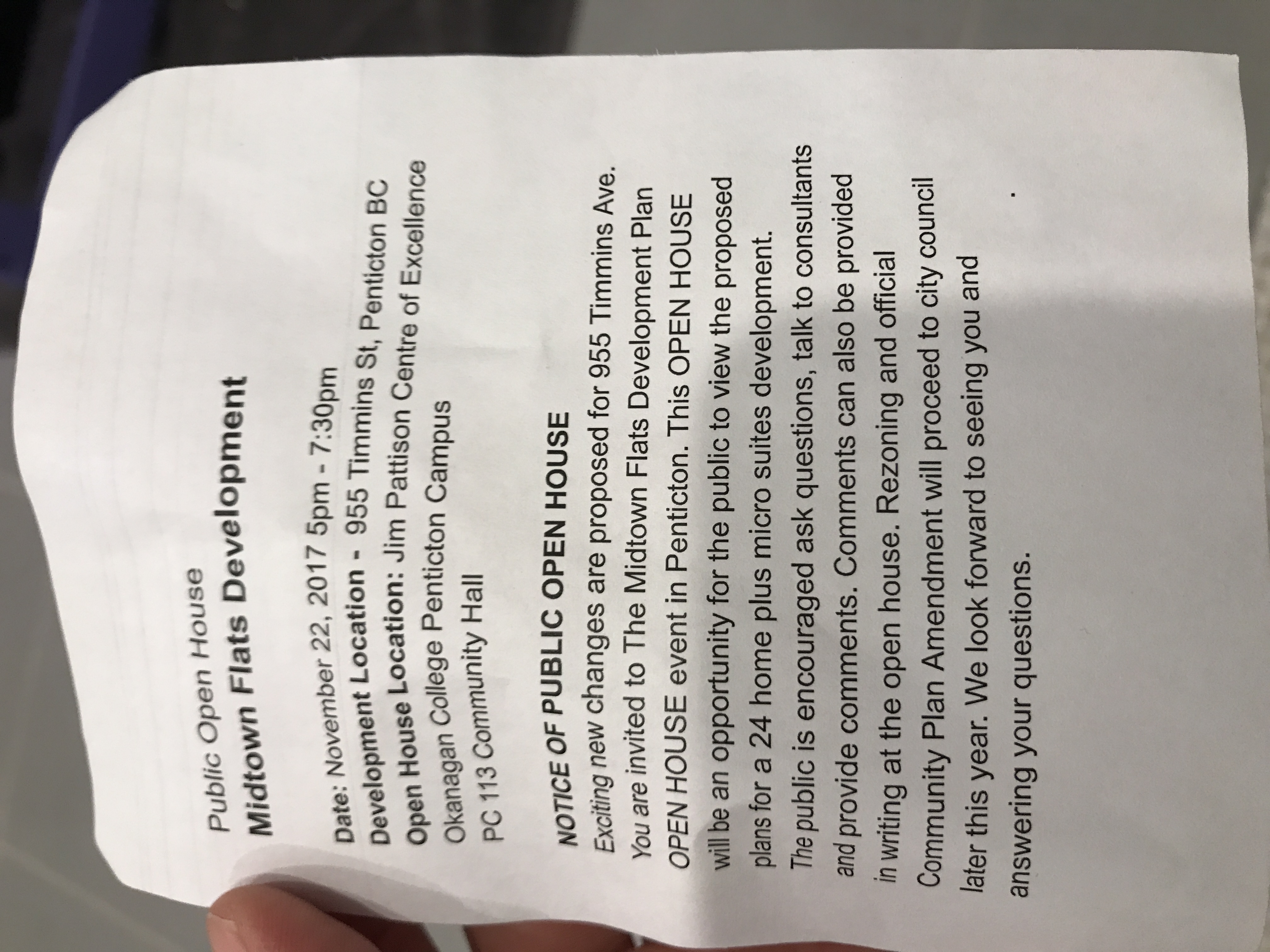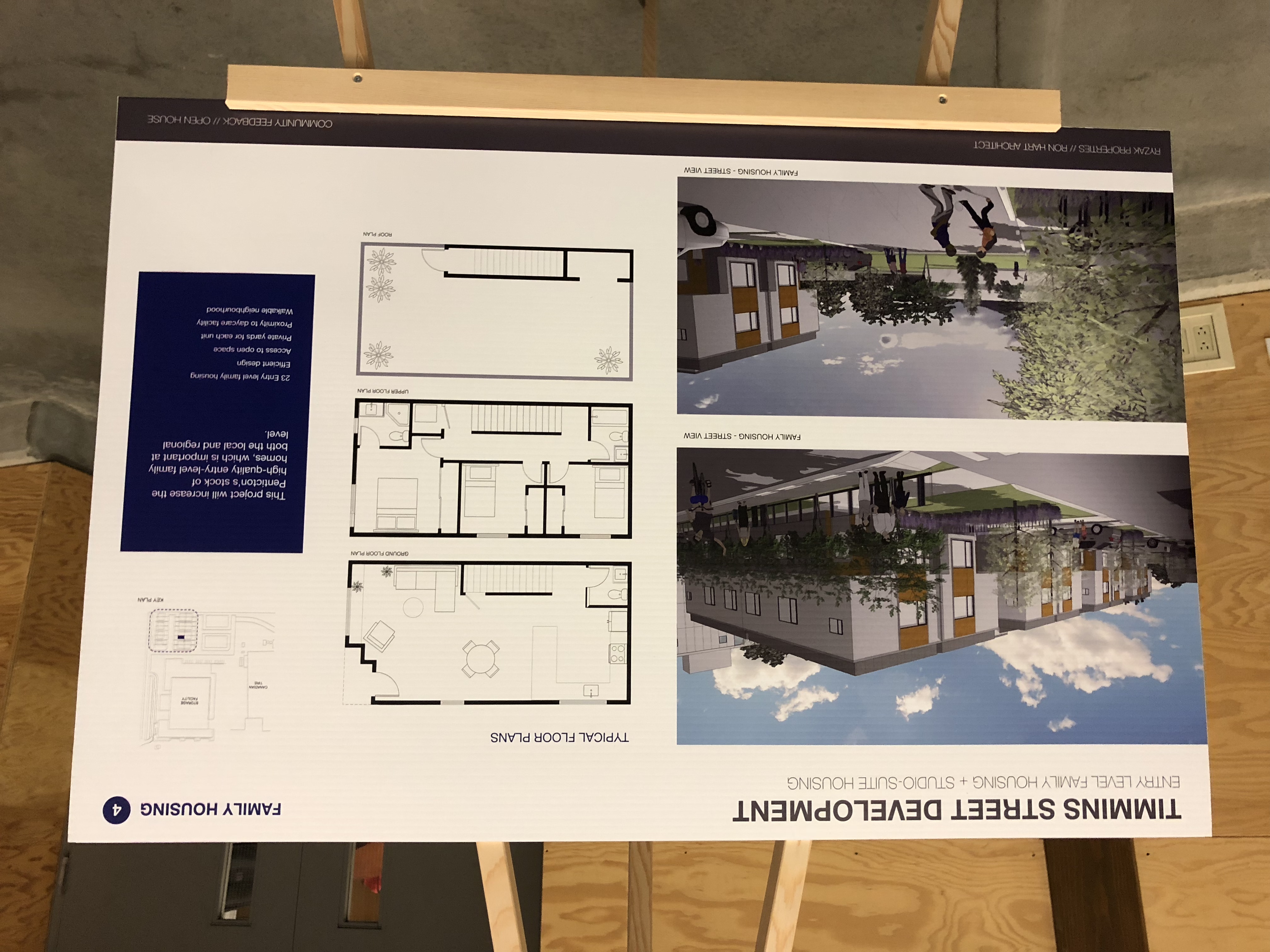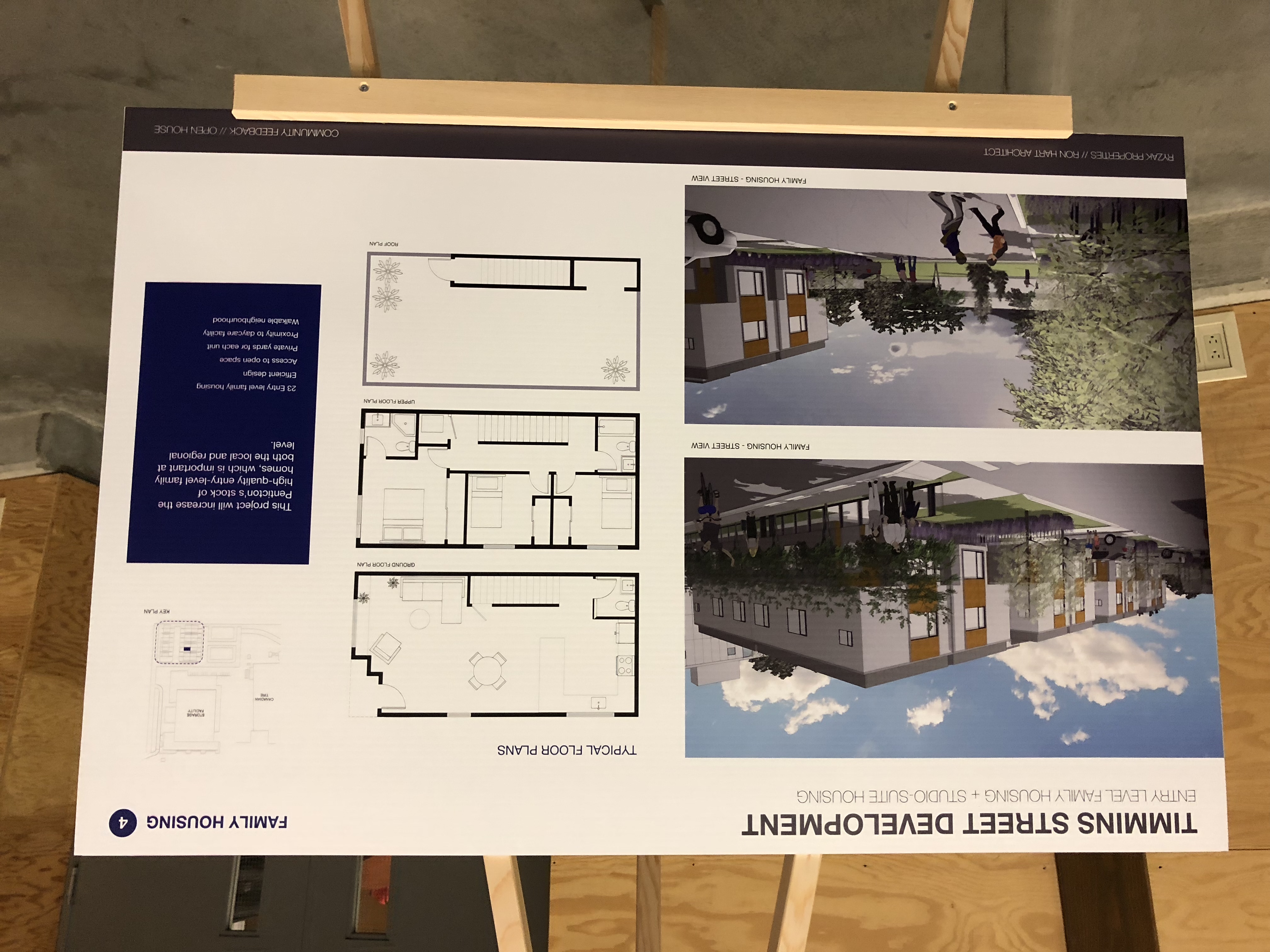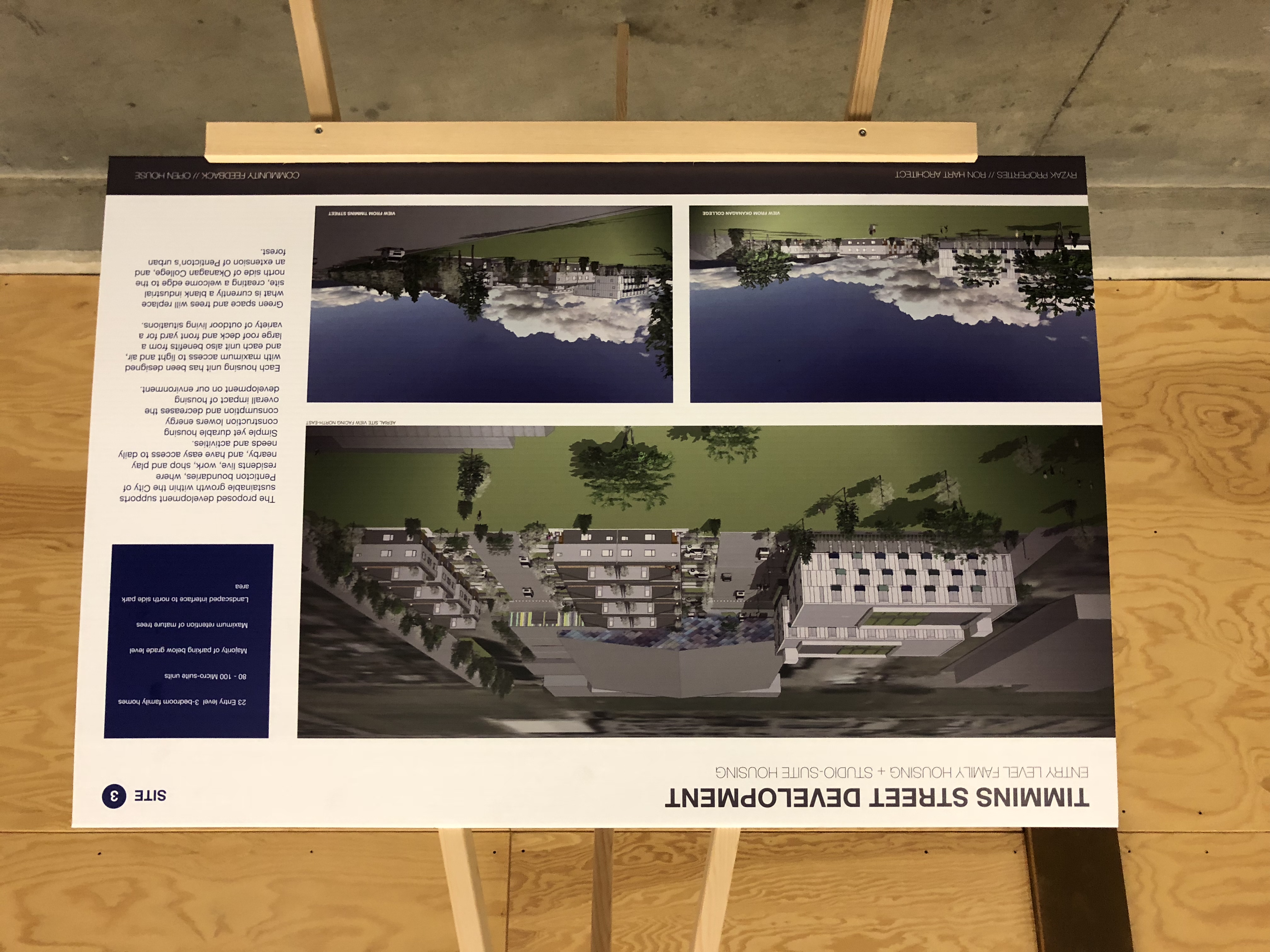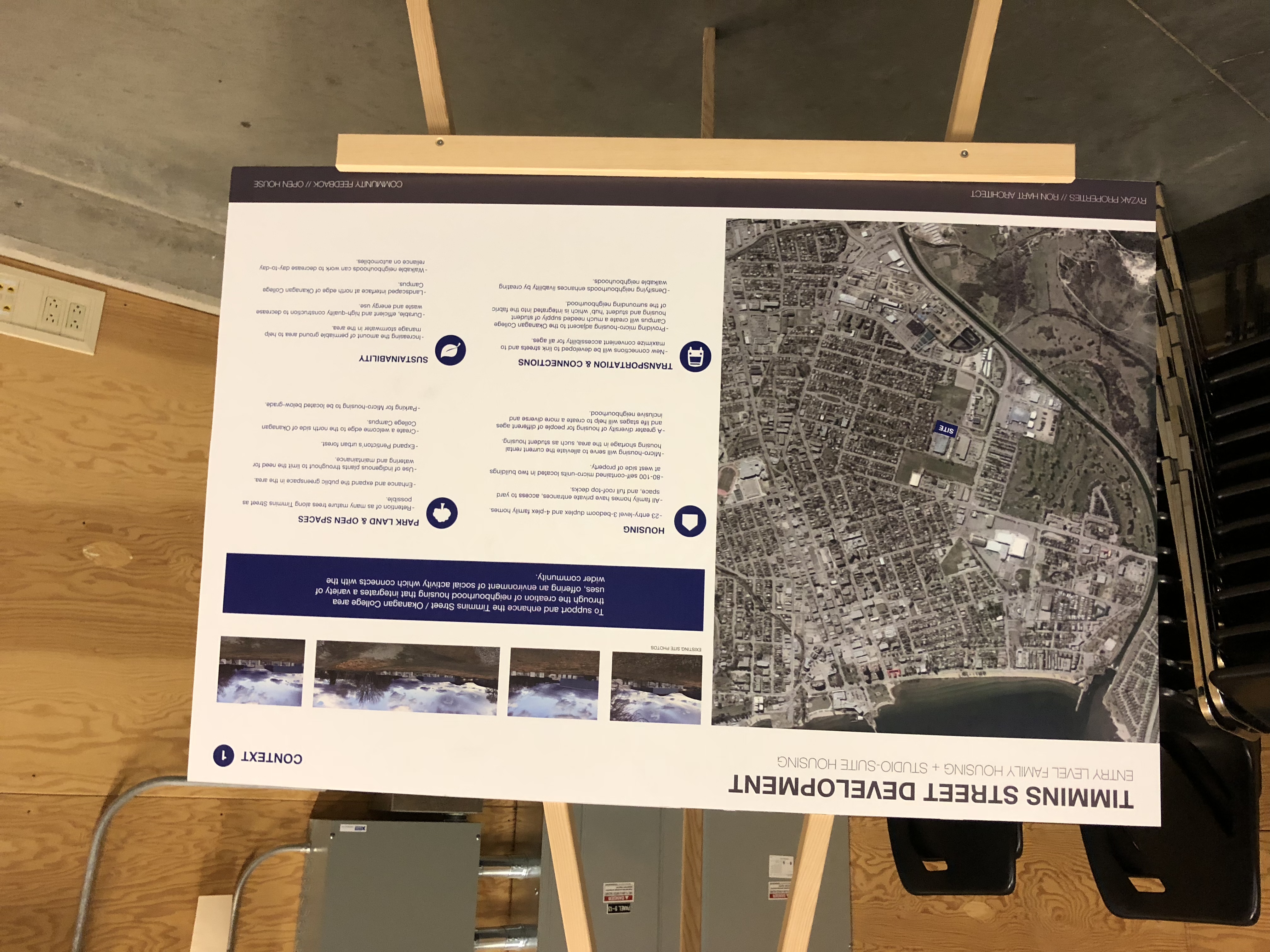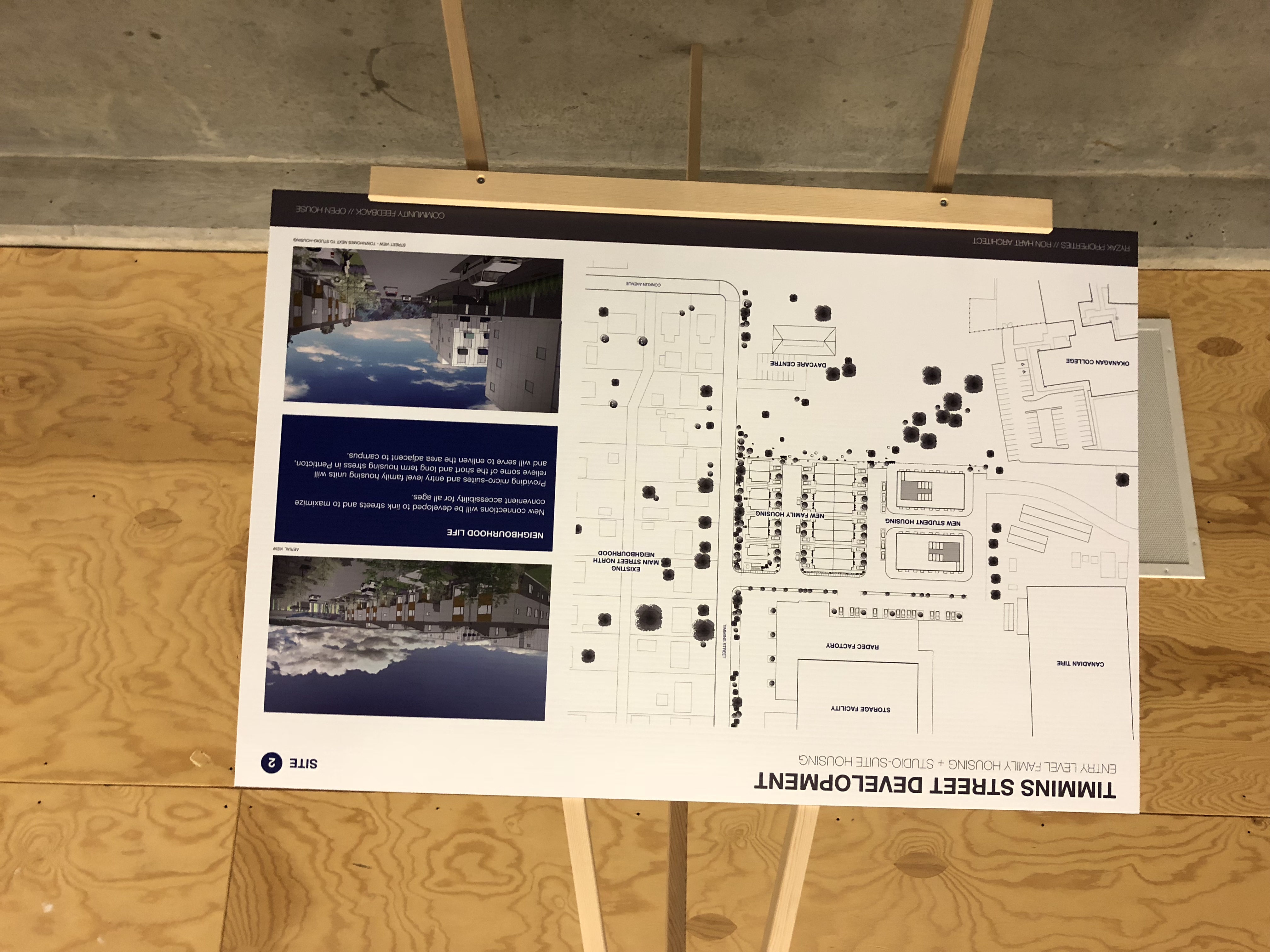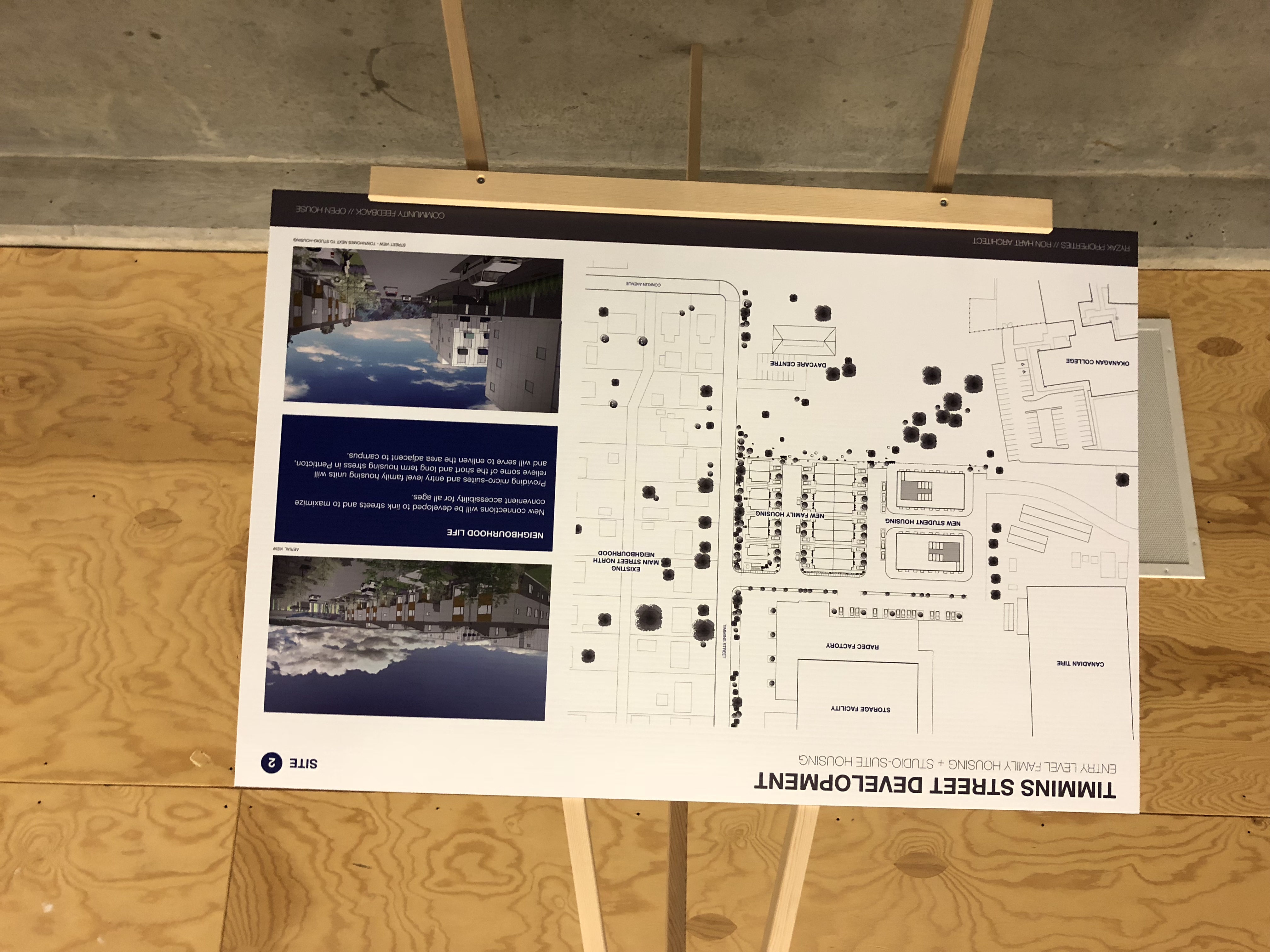 Set goals and stick to them